---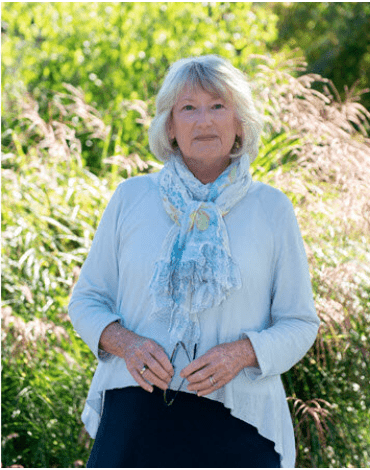 Let's Talk: Caregiving Matters
Every other Tuesday from 3:00 to 4:30 pm
Herreshoff Community Room
Please join us for a series of 6 programs to inform, support, and connect current and future caregivers in our community. There will be presentations along with guest speakers, followed by time to gather with other attendees. The series is led by nurse practitioner and end-of-life doula Bonnie Evans and is sponsored by the Friends of the Library.
Schedule:
Guest speakers Jessica Stout and Walter Horak, the authors of the book Feel Me Brave will share their story of the loss of their son/grandson. Through poetry and blogging, they created a book that helped them to continue healing and keep their hearts open.
It is not just checking off boxes on a form. Discussing and sharing your wishes and values can be a good place to start. How to choose a health care proxy and a review of the MOLST and other RI forms will be included.
Kelly Baxter, Palliative Care Nurse Practitioner will describe the extra layer of support this medical specialty can offer during a serious illness. Being informed will help you to know when, how and where to access it.
We will end with a book discussion on Tuesdays with Morrie by Mitch Albom and Can We Talk About Something More Pleasant by Roz Chast. They offer different perspectives on caregiving along with some humor. Read one, both or just come to listen
Zoom link: TBA.
Past Talks:
The books Being Mortal by Atul Gawande and The Unexpected Journey of Caring by Donna Thomson and Zachary White will provide the structure for a discussion on life's challenges, including the often-unexpected transition to caregiver. Caring for loved ones requires "grace and grit", conversations, and a little preparation for the journey.
Navigating a complicated healthcare system and advocating for needed resources can be complicated. Tips on communicating with healthcare providers and making difficult medical decisions will be reviewed.
---
Rogers Free Library 1st Annual Comic Day!
Saturday, May 27th, 10:00 am to 4:00 pm
Join us for Rogers Free Library's 1st Annual Comic Day! There will be a on of different events during the day, as well as a cosplay contest, so make sure you come dressed as your favorite character for a chance to win a prize (and bragging rights!)
10:00 to 11:00 am – Make your own superhero or villain mask – Children's Room
Join Miss Sarah to make your own superhero (or villain!) mask.
Registration is not required, but supplies are limited.
Best for ages 3-7.
10:30 to 11:00 am – Comics Trivia – Teen Space
Join us for Comic Trivia. Bring your friends, form a team, test your comic knowledge, and win prizes!
All ages are welcome.
11:00 am to 2:00 pm – Comic Book Swap – Upstairs Conference Room
Join us for a comic book swap. Bring any comics you want to trade!
Open to all ages.
2:00 to 3:30 pm – Comic Book Cover Workshop – Herreshoff Room
Do you like comics? Have you ever wanted to design your own comic book cover? Now you can! Join artist Jerry Shippee for a fun filled workshop where you can elarn how to draw your own comic book cover. Supplies will be provided.
Registration is required. Click here to register.
Best for ages 8-13.
---
Seed Bomb Workshop
Tuesday, May 30th, 5:30 – 6:30 pm
Teen Space
Explore what makes a healthy soil in this hands-on workshop. Learn about the soil nutrient cycle and the role compost has in rebuilding soils and encouraging plant growth. Then, make your own Seed Bombs by combining seeds, clay, and locally produced compost into small balls. Perfect for tossing anywhere that needs an extra burst of flowers!
All ages are welcome. Registration is required. Click here to register.
---
For information on additional programs, please visit our calendar at rogersfreelibrary.org/calendar
---